Welcome to the farm
Bent Shed Produce is a busy farm, growing and harvesting Australian native produce, from akadjura to wattleseed, near Goulburn, NSW
What is native produce?
It's the food of Australia.
The products that grow in our soils, tolerate our weather, draw nutrients from the ancient earths here.
We at Bent Shed Produce want to see these foods in every kitchen.
We want the herbs in the spice shelf, the fruits and berries in the fridge, the trees in our gardens.
So we source products from around this big old continent of ours, from our own yards, from the kitchen gardens of friends and chance-met acquaintances. We play with them, experiment with flavours and ideas, so we can teach others how to use these wonderful flavours.
Please join us in discovering these wonderful flavours all over again.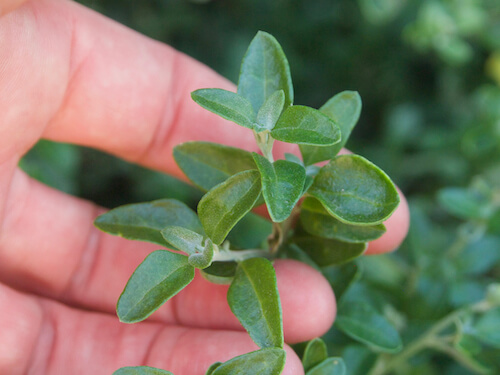 Discover flavours
You're in for a taste adventure when you discover Australian native spices, herbs and plants. They burst with intriguing flavours and are delicious in sweet and savoury dishes.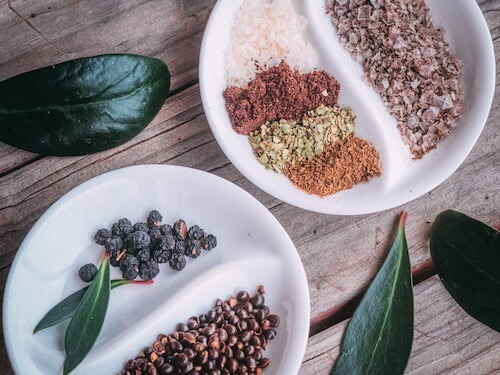 Stock the pantry
Keep native produce in your kitchen. Bring it to the BBQ. Cook it on the campfire. However you like to cook, you can buy it all here.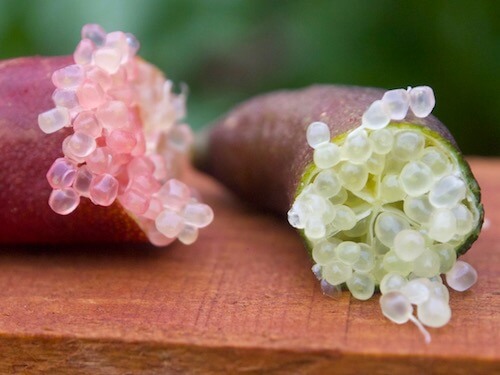 Resources
We've collated a world of wonderful books and stories about Australia's native produce. View our lists of resources for growing native produce, and understanding the rich culinary and agricultural knowledge of First Nations people.