Lemonberry meringues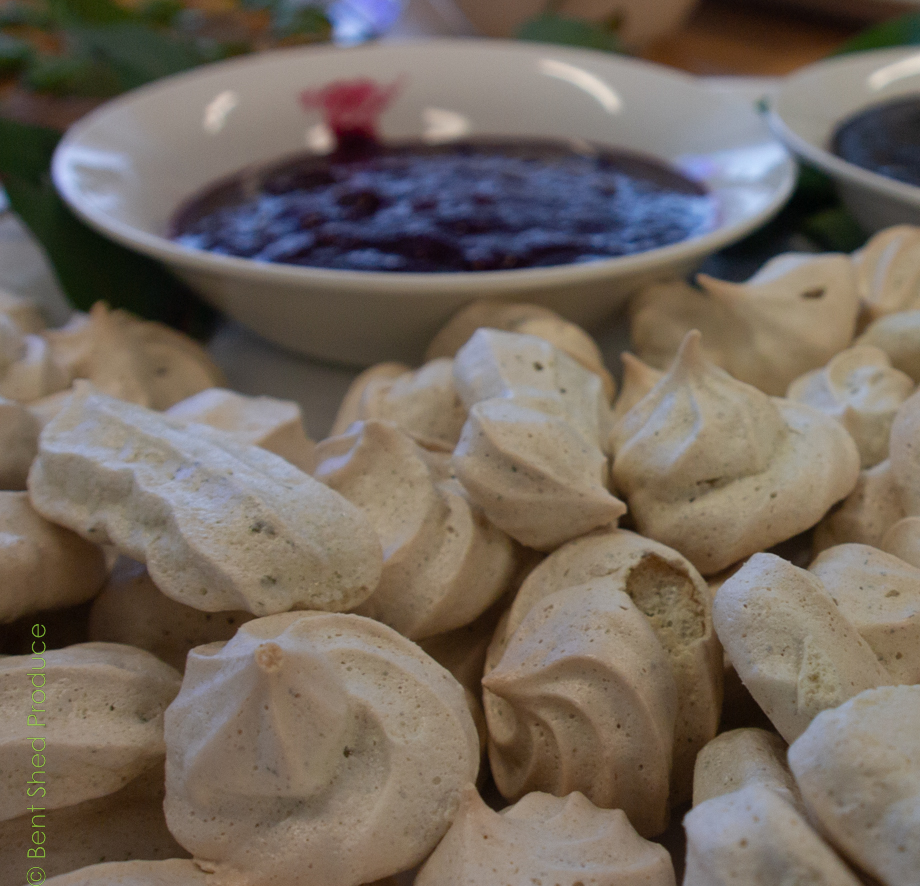 Bite-sized meringues flavoured with lemon myrtle and forestberry herb.
Equipment
Hand whisk, or food processor with whisking attachment

Piping bag with a smallish nozzle attachment.

Play with different nozzles to get different looks.
Ingredients
4

free-range egg whites

Duck egg whites are excellent for this, if you can get them.

2

tsp

boiling water

150

g

Lemonberry Sugar

½

tsp

white vinegar
Instructions
Line trays with baking paper. Preheat oven to 150C.

Separate egg whites and yolks and put in a mixing bowl.

Add Lemonberry Sugar, boiling water, and vinegar.

Beat all ingredients rapidly together until the peaks are quite firm and glossy. This can take at least 5 minutes.

Scoop mixture into piping or ziploc bag.

Snip corner off bag to make hole slightly less than 1cm in diameter, or select appropriate nozzle on your piping bag.

Pipe shapes on to paper. For example, spirals, or straight lines, or blobs.

Place in oven and bake for 15 mins initially.

After 15 minutes, turn the tray around so everything bakes evenly.

They need to be fully baked, but with little or no colour on the meringues.

When cooked, turn off the oven but leave the meringues inside. Let the oven cool completely. This puts the final crisping on the meringues.

If not serving within a few hours, store in an airtight container for up to 2 weeks. They store very well as long as they don't get damp.
Tags
forestberry herb, lemon myrtle, strawberry gum