Wattleseed bread rolls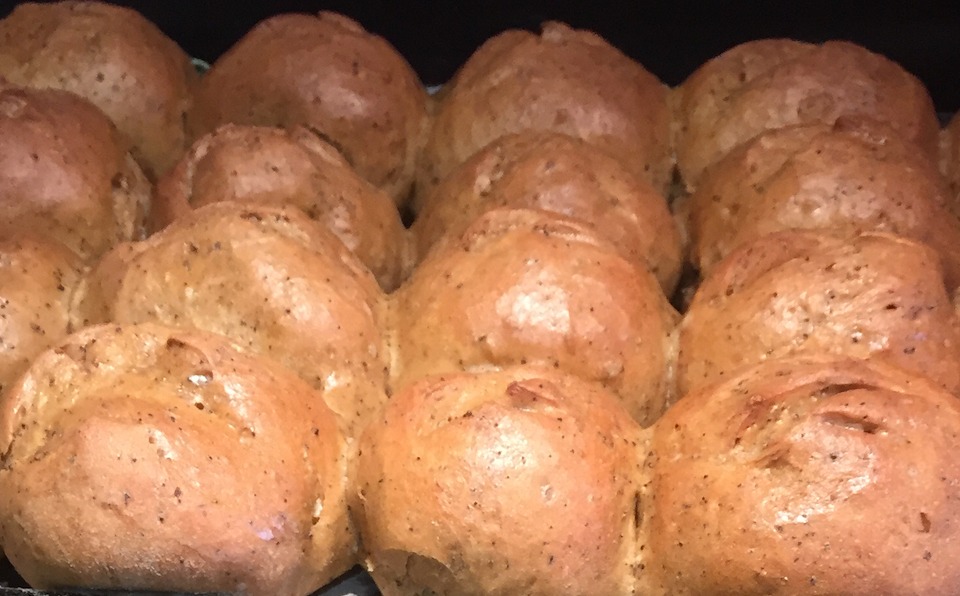 Warm, nutty bread rolls with a superb soft crumb. Delicious just with butter, or with your favourite contents. Amazing with Vegemite.
Ingredients
500

g

strong white/baker's flour

15

g

dried yeast

Or 30g fresh yeast

½

tbsp

olive oil

1

tsp

salt

300

ml

blood heat water

plus extra for yeast.
Instructions
Place the yeast in a small bowl and add half cup of blood-heat water.

Let sit for at least ten minutes to soften, turn into a cream and start bubbling.

Mix all dry ingredients in a mixing bowl, including the wattleseed.

Add the wet ingredients and mix to a soft dough using your hands or a dough hook of a food processor.

Knead for at least ten minutes until dough is soft and silky. I do recommend finishing the dough by hand, so you can feel its texture.

You may need to adjust water or flour levels; humid air will make dough sticky and need more flour, while dry conditions will probably need more water. Experiment until it feels good.

You're after a soft, warm dough that doesn't stick excessively to your hands or the benchtop.

Cover with a tea-towel and place dough in a warm location. Rise ('prove') for 60-75 minutes.

Gently punch down and shape into a long sausage shape.

Cut/tear off 12 pieces, rolling them into a small roll, or creating a twist or knot if it takes your fancy. Place on a baking sheet on a tray.

Alternatively, you can shape into a loaf shape and add to a loaf tin.

Cover rolls with a tea-towel and place in a warm place for the second proving (about 30 minutes).

Prove until rolls have doubled in size - about 30mins.

When rolls have finished rising for the second time, put them straight into the hot oven for ten minutes.

Then turn the oven down to 180C for another ten minutes.

Test by gently tapping a roll. It should sound hollow. If it makes a dull thud, it may need a little more baking - 2-3 minutes.

Take rolls out of oven and let cool.

If desired, you can glaze with cream for a shiny finish.
Notes
To the baker goes the first taste-test - break open a fresh warm roll, or cut off a slice of bread, and spread generously with a salted butter. It will immediately melt into the warm crumb.
Enjoy!