Wattleseed coffee (Caysha)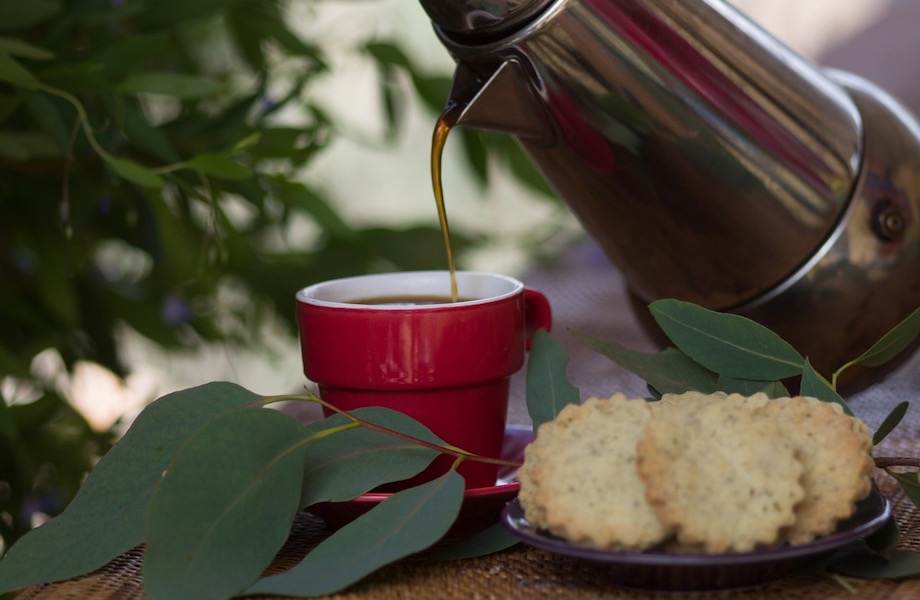 How to make a delicious hot drink from wattleseed.
Ingredients
Roasted and ground wattleseed

Use the amount of wattleseed as you would coffee.

Coffee

(optional)

Plain cocoa

(optional)
Instructions
Caysha straight-up
Add the wattleseed to your coffee plunger, stovetop espresso, benchtop espresso, or drip coffee maker.

Make as you would an ordinary coffee. Aim for a strong flavour to start with, so let it sit longer or brew quite strongly.

Taste-test first, even if you normally have your coffee with milk and/or sugar. You should be able to taste and smell rich nuttiness

Then add milk, sugar, honey, etc, or let sit longer as your taste prefers.
Caysha blend
Mixed with others: make into about a 25% mix (eg one teaspoon of wattleseed to three of coffee or cocoa). Use this mix to make your usual coffee or chocolate drink in plungers, stovetop espresso machines, etc.
Caysha Bent Shed
Try adding pepperberry or bush tomato to really wake yourself up!
Notes
Note that wattleseed doesn't dissolve like instant coffee or cocoa; it behaves like ground coffee beans.
Can be mixed with coffee or cocoa, or used on its own.