Wattleseed sorbet with peach and nectarine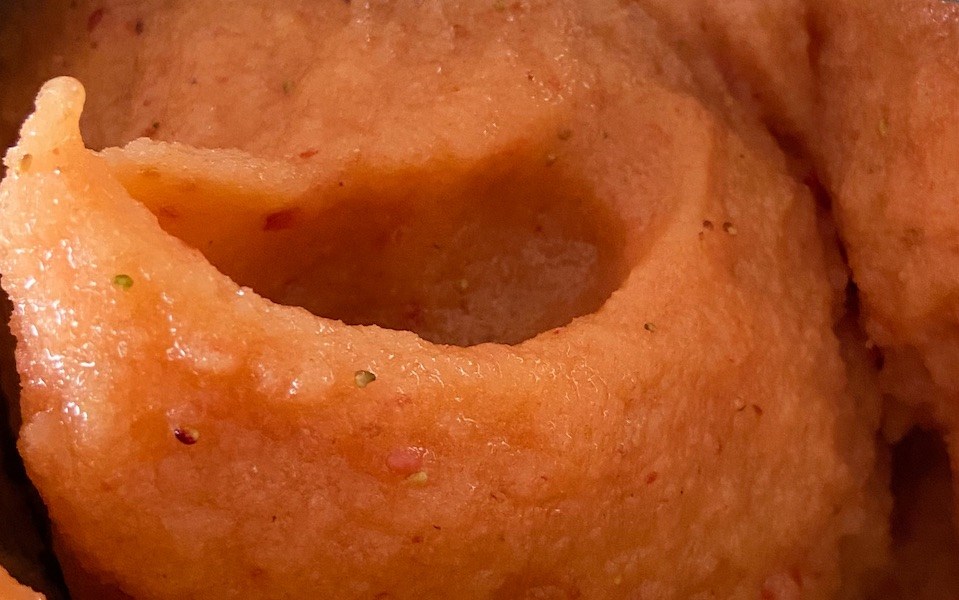 A fruity sorbet with a tang of wattleseed nuttiness.
Ingredients
700

ml

heavy wattle sugar syrup

500

g

peach and/or nectarine halves

blended smooth. (Ideally blended from frozen)

juice of at least one lemon or lime.
Instructions
Wattle sugar syrup
Simmer together until sugar is dissolved and there is no graininess or scrape of sugar. It will create a clear brown liquid with wattleseed flecks.

(Optional) Strain liquid through a fine sieve to remove wattle grounds for a clear syrup. Retain grounds if a slight crunch will improve the dish.

Note: wattle sugar is based on raw sugar, and both the raw sugar and the wattleseed will make the syrup a clear dark coffee brown.

If a lighter flavour or colour is desired, use 1 tsp roasted and ground wattleseed to 1 cup white caster sugar. Simmer and strain as above.

Sugar syrups will keep for a couple of weeks in the fridge.
Sorbet
Blend sugar syrup and fruit together.

Taste for balance. You need enough lemon/lime to offset the heavy sweetness of the fruit and syrup.

You can adjust the flavour by adding more of any ingredient until the balance is right.

If in doubt, add more; the sharp edges of flavours get dulled when frozen.

Churn in an icecream machine as per instructions.